A.P.C. Benelux is the specialist in the field of body products and maintenance of your vehicle. For all materials, products and equipment you need for your activity, you are talking to the right place.
We assure you that our products and our service will meet your wishes. You are the starting point of our business.
A.P.C. Benelux is a leading European provider of products in sectors bodywork, painting, Smart Repair, and personal safety.
A complete range: masking tape, personal protection, abrasives, buckets, rags, tools... In short everything you need for the preparation and implementation of your painting. We provide you with these items within 24-48 hours. In addition, we offer you competitive prices.
The final result depends on good preparation. Experience shows that the use of the correct tools and preparation products lead to faster processes and therefore more efficient. The correct use of these products is therefore very important.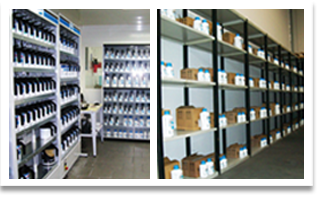 Our main characteristics are the high quality of our logistic organization, responsiveness and good relations with our customers. Our store in Mechelen, Belgium, we ship more than 600 different products in 30 different countries in Europe.
Do you want a Board? Do not hesitate to contact us !

Based on our know-how and our experience we can advise to any subject and provide you with the right product. This regularly leads to a better efficiency and labor saving. We accompany you to a complete success and a satisfied customer.